Intruder Alarm Systems
The requirement for power supply reliability is growing, due to the increasing application of information and data carrier systems, text processing, automated production processes and complex data networks. Irregularities due to loading of the public power supply by major users, peak- time use or by lightning strikes cannot be avoided. The result is: Mains voltage breaks, spikes and transients. Static inverters are being installed increasingly for loads who require AC voltages unaffected by interference on the mains eg. 
· Data processing installations
· Process control computers
· Air safety installations
· Signaling, alarm systems
· Telecommunication systems
· Power- and Substations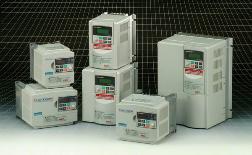 engineering@ctsprojectsolutions.com
Thank you for your attention and support.
Products

& Services
Design, Integration, Supply, Installation, Testing, Commissioning, Maintenance Contracting, after sales support and spare parts service
Are you ready to start investing in a effective Energy solution?
Click below to request our best-priced quote from our sales representative matching your technical needs.
Request Quote