Fire Alarm, Fire Suppression and FM200 Systems
Fire Suppression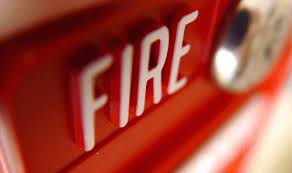 CTS has a complete line of fire protection systems ... and with our Safety at work approach we help you analyze your entire operation to determine the correct fire suppression, fire detection and/or fire alarm system for your business. We have the most effective clean agent fire suppression systems available for the protection of high value assets including telecommunication facilities, clean rooms, data processing centers and priceless artifacts. CTS also provides special hazards fire protection for many industrial applications, including the protection of valued equipment and special processes. Completing the package, is a full line of fire detection systems

FM200 Systems

Even one day lost to fire-related downtime can result in lost revenues,

customers and profits. FM200 Fire Suppression System provides an economical, environmentally acceptable solution for your fire protection needs.

FM200 extinguishes a fire quickly by discharging in 10 seconds or less! This effective fire protection agent discharges as a gas, leaving behind no residue and doesn't require costly clean up, unlike sprinklers or other systems.
With a CTS designed fire protection system, utilizing FM200 count on:
· Low global warming potential
· Short atmospheric lifetime
· Safe for occupied areas
· Requires minimal container storage space
· Full line of listings and approvals
· Best warranty in the fire protection industry
· Complete range of containers
· Extensive line of fire protection accessories
· Simplified Installation
engineering@ctsprojectsolutions.com
Thank you for your attention and support.
Products

& Services
Design, Integration, Supply, Installation, Testing, Commissioning, Maintenance Contracting, after sales support and spare parts service
Are you ready to start investing in a effective Energy solution?
Click below to request our best-priced quote from our sales representative matching your technical needs.
Request Quote