Air Conditioning systems Control Panel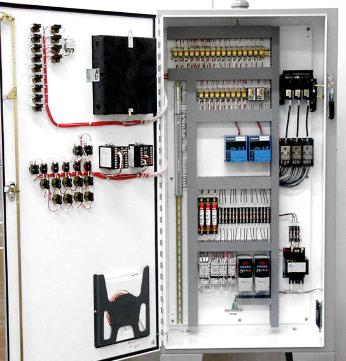 In remote facilities or operations which are infrequently visited, Air Conditioning System Control Panels can be installed. They regulate the environment by automatically maintaining the optimum environment for the facility as set by the user.
These control panels have the ability to control multiple AC units and can be designed to perform maintenance operations. In normal conditions they will switch between AC units so as to prolong the life of individual units. If temperature rises due to weather or increased load on the facility the panel can operate more than one unit simultaneously so as to prevent damage to the equipment.
Automatic Transfer Switches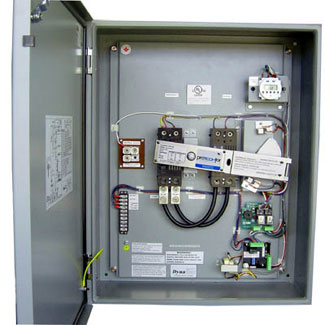 Designed to monitor the incoming AC mains signal for three-phase and single-phase applications. Microprocessor technology allows exact measurement, set point adjustment and timing functions with the parameters to be simply programmed and displayed from the front panel. In the event of a mains voltage failure of any phase, the remote start relay output is energized and the unit automatically transfers the 
load from the mains to the generator.
Automatic Bypass and Load Transfer Systems
These Systems are designed to automatically transfer the Critical Load Equipment or Distributions Panels to any one or both the available Input Power Sources instantaneously with or without interruption, as per Clients' requirements.
Battery Paralleling Systems
Battery Paralleling Systems provide increased reliability for your redundant system such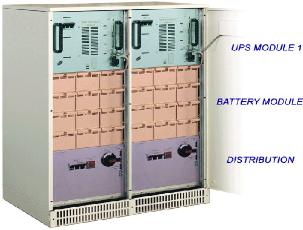 as UPS Systems, Inverter Systems etc... If one of the modules in the system fails this would render the Batteries connected to that module useless but the Battery Paralleling System can connect the Batteries from the non-operational module to another operational module in the system in parallel to increase the stand-by time of the operational module as a result of which you have a more reliableand stable system. When the module which was not working returns to normal operation then the Battery Paralleling System automatically transfers its Batteries to the module.

engineering@ctsprojectsolutions.com
Thank you for your attention and support.
Products

& Services
Design, Integration, Supply, Installation, Testing, Commissioning, Maintenance Contracting, after sales support and spare parts service
Are you ready to start investing in a effective Energy solution?
Click below to request our best-priced quote from our sales representative matching your technical needs.
Request Quote