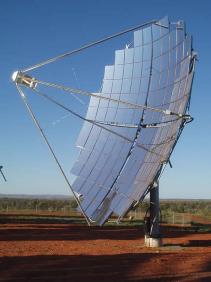 There are many SocioEconomic benefits of solar power. First and foremost the benefit of solar power is that it is limitless. The sun shines everyday throughout the year and as long there is sunlight solar power can be used to generate electricity. Even in overcast conditions due to new effective panels which concentrate the suns energy to generate power, follow the course of the sun overhead and efficient batteries a constant supply of energy is guarantied year long.
This further aids the economical aspect of solar energy. The problem in the past was the expense of solar energy. Technological advancement in solar power have greatly bridged the gap as previously solar panels were flat therefore only used the energy of "1-Sun", furthermore they used photovoltaic material throughout. New solar panels concentrate the suns energy using steel and glass reflector onto a PV cell greatly reducing the cost at the same time increasing the power output.
The three most common types of solar systems are grid-intertied, grid-intertied with back-up and off grid (stand alone).
Grid Intertied Solar-Electric Systems
Also known as on-grid. Grid-intertied solar-electric systems generate s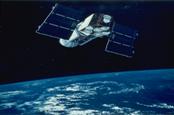 olar electricity and route it to the electric utility grid, offsetting a home's or business' electrical consumption and, in some instances, even turning the electric meter backwards. Living with a grid-connected solar-electric system is no different than living with grid power, except that some or all of the electricity you use comes from the sun.
Grid-Intertied Solar-Electric Systems with Battery Backup
Without a battery bank or generator backup for your grid-intertied system, when a blackout occurs, your household will be in the dark, too. To keep some or all of your electric needs (or "loads") like lights, a refrigerator, a well pump, or computer running even when utility power outages occur, many users choose to install a grid-intertied system with battery backup. Incorporating batteries into the system requires more components, is more expensive, and lowers the system's overall efficiency. But for many who regularly experience utility outages or have critical electrical loads, having a backup energy source is priceless.
Off-Grid Solar-Electric Systems
Although they are most common in remote locations without utility grid service, off-grid solar-electric systems can work anywhere. These systems operate independently from the grid to provide all of a household's electricity. That means no electric bills and no blackouts—at least none caused by grid failures. People choose to live off-grid for a variety of reasons, including the prohibitive cost of bringing utility lines to remote sites, the appeal of an independent lifestyle, or the general reliability a solar-electric system provides. Those who choose to live off-grid often need to make adjustments to when and how they use electricity, so they can live within the limitations of the system's design. This doesn't necessarily imply doing without, but rather is a shift to a more conscientious use of electricity.
Applications:
1. Grid-Connected Systems
· Residential Solar Power Systems
· Public and Industrial Solar Power Systems
2. Stand-Alone Solar Power Systems for
· Solar for villages in remote areas
· Solar for homes and summer cottages
· Solar for microwave / Radio repeater stations
· Solar for Medical facilities in rural areas
· Solar for emergency communication
· Solar System for water quality and environmental data monitoring
· solar for drinking water and livestock water pumping
· Small-scale irrigation pumping
· Cathodic protection
· Solar Aviation obstruction lights
· Solar Environmental data monitoring
· Railway signals
· Solar Street lighting
· Small-scale desalination


engineering@ctsprojectsolutions.com
Thank you for your attention and support.
Products

& Services
Design, Integration, Supply, Installation, Testing, Commissioning, Maintenance Contracting, after sales support and spare parts service
Are you ready to start investing in a effective Energy solution?
Click below to request our best-priced quote from our sales representative matching your technical needs.
Request Quote